Kumagaya/Chichibu 3-day Autumn Model Sightseeing Course
Rugby fans from all over the world, please visit Saitama Prefecture and the Chichibu region!
The Chichibu region welcomes more than 9 million tourists annually, making it one of the most visited tourist destinations in Saitama Prefecture, boasting rich, scenic nature and traditional culture, just north of Tokyo.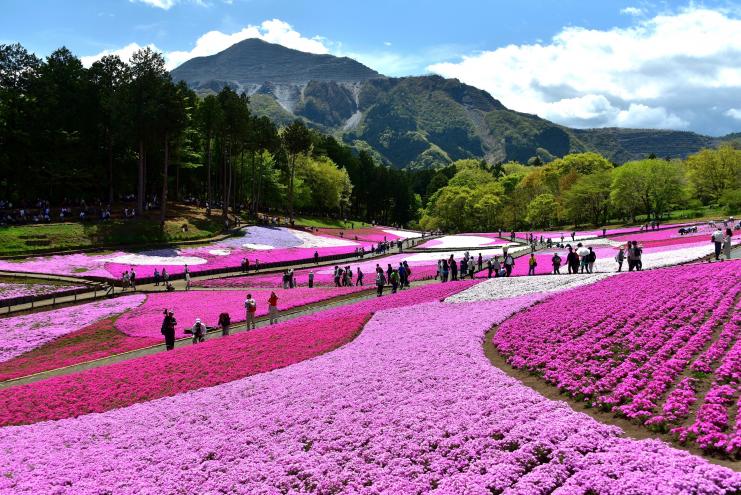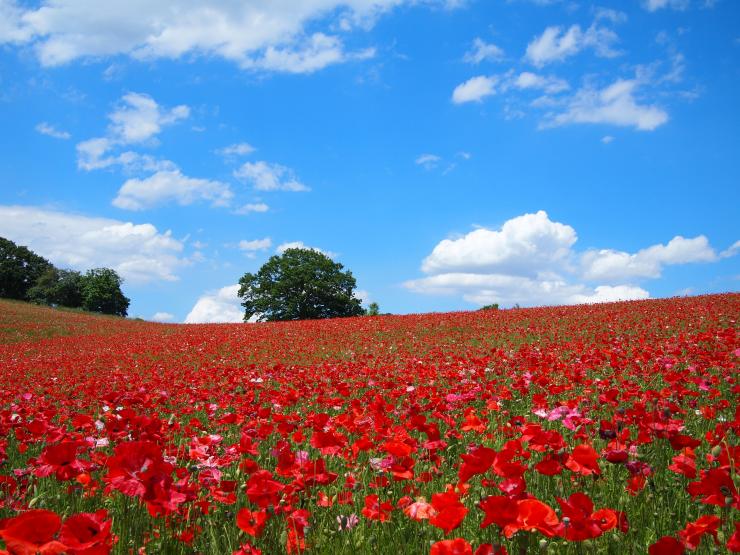 Chichibu features a wealth of must-see sights and attractions.Other than the Shibazakura (Moss Phlox) in Hitsujiyama Park, the Tenku-no-poppy "Sky of Poppies", river boating in Nagatoro, and the Chichibu Pilgrimage Temples , Chichibu also holds numerous festivals, including the Chichibu Night Festival ,which has been registered as a UNESCO Intangible Cultural Heritage.
Also, in recent years, new tourist attractions such as the Sea of Clouds, Chichibu's Three Largest Icicles, shrines referred to as 'power spots', and sacred sites used as the setting for many anime, have frequently been featured in the media. In these ways and more,Chichibu is attracting increasing attention.
 We have put careful thought into a range of example courses tailored to perfectly suit the Autumn period in which the Rugby World Cup Japan Tournament will take place. These appealing courses incorporate nature and the traditional culture of the Chichibu region, as well as food, drink, outdoor experiences, and more!
 After watching Rugby World Cup matches in Saitama's Kumagaya City or matches in other areas of Japan, and enjoying local sightseeing,we hope you will visit the charming Chichibu region.
Day 1: Sightseeing in Kumagaya
※ For details, please click on the image or blue text. (Some links are in Japanese only. We apologize for any inconvenience.)
Kumagaya Station
 ↓ Take a bus for 25 minutes from Kumagaya Station to "Shoden-mae" bus stop, then walk for 1 minute.
Menuma Shodenzan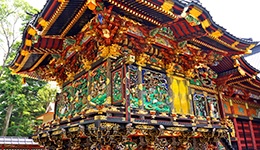 Menuma Shodenzan is said to bring you good luck for love, and the main shrine, Kangi-in Shodendo, is the only structure in Saitama Prefecture that is designated as a Japanese national treasure. The main shrine is also called "Saitama's Nikko" because of its beauty,which
is reminiscent of the internationally famous Nikko Toshogu Shrine.
Enjoy Rugby Road!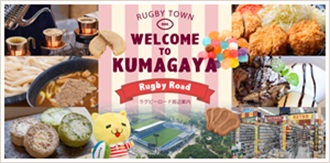 Rugby Road is a road that connects Kumagaya Station to Kumagaya Rugby Stadium.
The street is filled with foods and souvenirs unique to Kumagaya; perfect for visitors to enjoy!
Yukikuma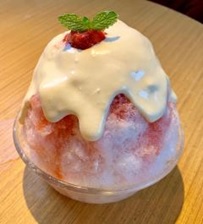 Yukikuma is shaved ice made from the delicious water of Kumagaya.
 Yukikuma is prepared using meticulous ice-shaving techniques and is characterized by its unique snow-like texture.
Each shop has their own special syrups, so you can enjoy a variety of flavors, such as those using fruits, green tea, or red bean paste.
Seikeien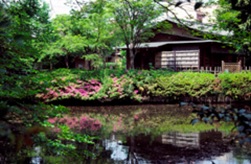 Seikeien is a traditional Japanese garden, featuring a walking path which surrounds a large pond and scenery that visitors can enjoy throughout every season.
Stay in Kumagaya City
 ※Reference:List of accommodations (Kumagaya Tourism Bureau Website)
Day 2: Sightseeing in Nagatoro
Kumagaya Station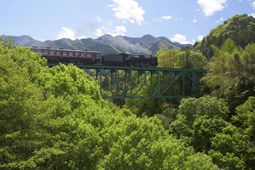 SL Paleo Express
 The SL Paleo Express is a steam locomotive that runs from Kumagaya City to Chichibu City in Saitama Prefecture.
 The SL Paleo Express generally only runs on the weekend and on public holidays.
※Please confirm the operation schedule for the SL Paleo Express here. When the SL Paleo Express is not in operation, please use express or local trains.
 ↓ Depart from Kumagaya Station
 → Chichibu Railway (SL Paleo Express): Travel about 80 minutes from Kumagaya Station → Nagatoro Station
Nagatoro Tour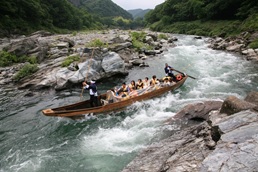 Nagatoro River Boating
In this water activity, participants ride on Japanese-style boats that glide about 3km down the Arakawa River which runs through the Nagatoro Valley.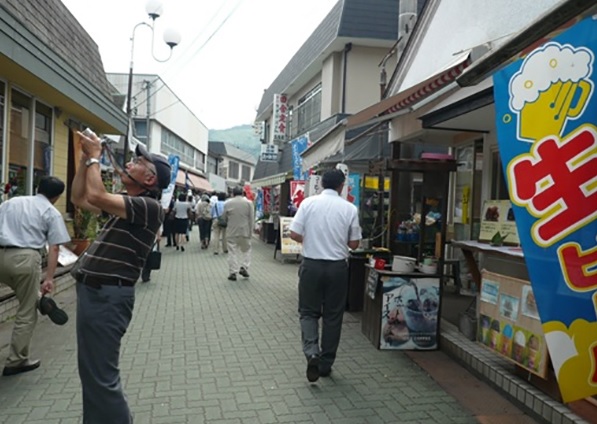 Iwadatami Dori Shopping District
The busiest shopping district in Nagatoro: stretching from Nagatoro Station to the Iwadatami rock formations along the Arakawa River. All sorts of souvenir shops can be found here.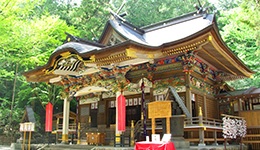 Hodosan Shrine
The beautiful main shrine, with its many intricate carvings, has even been featured in the Michelin Green Guide Japan!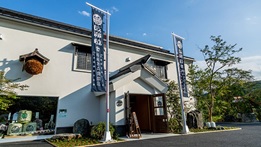 Nagatorogura Sake Brewery
 This traditional sake brewery was established 290 years ago and creates sake utilizing natural ingredients found in Nagatoro.
 The rice and water used is all locally sourced from Saitama Prefecture. Nagatorogura also offers tours, including the opportunity to taste test junmaishu sake.
 ↓ Depart from Nagatoro Station
 → Chichibu Railway: Travel about 20 minutes from Nagatoro station → Chichibu Station
Chichibu Tour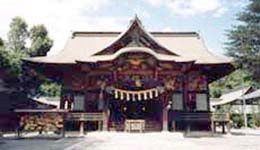 Chichibu Shrine
Chichibu Shrine was founded approximately 2100 years ago. The Chichibu Night Festival, a festival held annually on December 2nd and 3rd, has been registered as an UNESCO Intangible Cultural Heritage Site. The Gongen-style shrines donated by Ieyasu Tokugawa feature richly-colored engravings.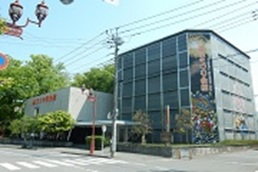 Chichibu Festival Hall
 Visitors to the hall can enjoy a range of exhibits that recreate the Chichibu Night Festival using sounds, lights, and videos. 
Stay in Chichibu City
 ※Reference:List of accommodations (Chichibu Ryokan Industry Cooperative Official Website)
Day3: Sightseeing in Chichibu
Chichibu Tour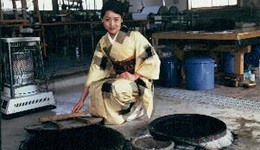 Chichibu Meisenkan (Silk Museum)
 The Chichibu Silk Museum showcases Chichibu Meisen silk, which became highly popular across Japan from the Meiji Era to the Showa Era (late 19th and 20th centuries). Here you can try your hand at machine weaving and dyeing.
 ↓ From Seibu Chichibu Station, use the rapid bus bound for "Mitsumine Jinja"
Mitsumine Shrine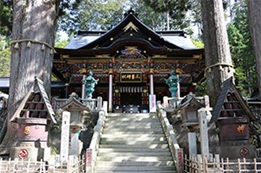 The historic Mitsumine Shrine is located 1,100m above ground and is surrounded by hundred-year-old cedar trees. Furthermore, the shrine boasts a history of over 1,900 years!
 ↓ Seibu Ikebukuro Line (Limited Express Laview Train): Travel 80 minutes from Seibu Chichibu Station → Ikebukuro Station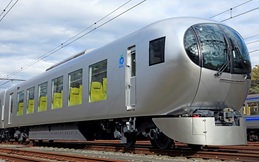 Laview
 In March of 2019, the Seibu Railway new express train, Laview, began operation.
 The Seibu Railway is the train line which connects Saitama Prefecture's main sightseeing spots with Tokyo.
 In addition to a regular ticket, a separate limited express ticket is required.
 ↓ Arrive in Ikebukuro 
 Ikebukuro Station