Agricultural Production in Saitama
Saitama, located just north of Tokyo, has the perfect balance of urban and rural landscapes.
Many different types of agricultural products are produced here and enjoyed in Tokyo and throughout Japan.
→ Produce in Saitama Introduction Leaflet (PDF)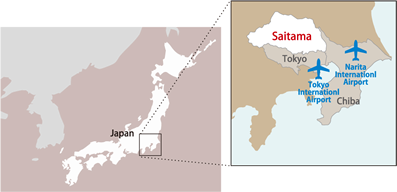 Saitama-Produce Representing the Best of Japanese Agriculture
Blessed with an ideal climate and abundant soil, Saitama Prefecture supplies various kinds of produce to Tokyo and other areas around Japan through the efforts of hard-working producers.
The quality and volume of Saitama's produce exemplifies the best of Japan.
A Wide Variety of Exceptional Agricultural Produce
In addition to Fukaya Negi, Saigyoku Pears, Sayama-cha, and Bonsai, Saitama Prefecture produces many other kinds of agricultural produce.